Blog: Eclipse ECNL beats Fusion, 3-0
Box Score
Photo Gallery
Video Highlights
Press Conference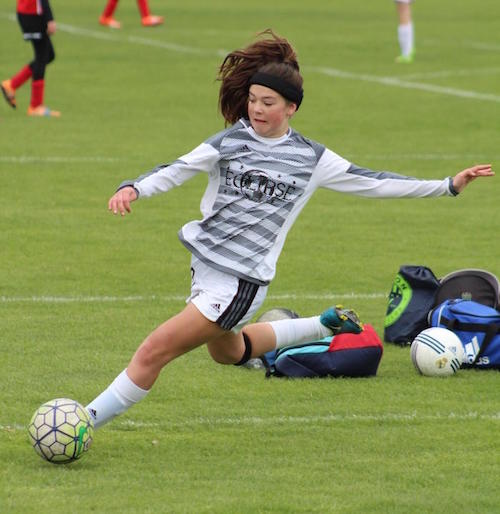 OAK BROOK, Ill. Eclipse Select 02 Girls ECNL team defeated Fusion Soccer Club of Minnesota, 3-0, on Saturday at the Polo Grounds in Oak Brook. The game was the opener in the Eclipse Spring Classic featuring some of the top soccer programs in the nation. Teams from across the country have come to compete at one of the premier events. In addition to Fusion of Minnesota, teams from Iowa, Colorado, Nebraska, Kansas, Missouri and Michigan came to compete in the event.
Eclipse scored three goals with Hailey Yellin and Allison Rapaduski netting goals in the first half to build a 2-0 lead at halftime. Yellin took a pass from Maya Repic and deposited the ball in the goal with 20 minutes left in the first half. Rapaduski finished off a great run down the right sideline and put the ball past the Fusion keeper to the low right corner. Savannah Larsen scored in the final minutes off a cross from Rachel Kutella for the final tally on the afternoon. That gave Eclipse it's first three-goal game in several weeks.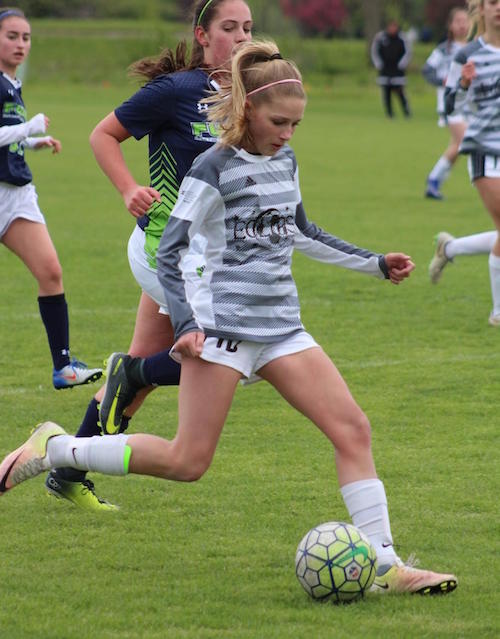 In goal, Tara Tesmond made two second-half saves to preserve the shutout for Eclipse. The team was solid on defense all afternoon, limiting Fusion to just a few shots. Among the defenders who played well were Larsen, Paige Munar, Bridie Salter, Kayla Constabileo and Alena Tammareu.
After the game, Coach Mike Nesci commented he was impressed with the offensive output. "I was happy to see the team not fail for once in their lives," said Nesci. "I was also pleased that they did not score on themselves because that happened in the last game. The team usually dissappoints me, but today they were just above par."
Eclipse is scheduled to return to action on Sunday morning with a game against Woodbury, also of Minnesota. That game is set to start at 8 a.m., but is subject to impending weather in the Midwest and could be rescheduled. Other Sunday games include the 01 team taking on Omaha FC from Nebraska along with the 00 girls facing Tophat from Atlanta. All of the games can be tracked on the Eclipse website.
Upcoming Games
April 30 vs. Woodbury (MN)
May 7 at SLSG (IL)
May 13 at Michigan Hawks
May 14 at Michigan Hawks